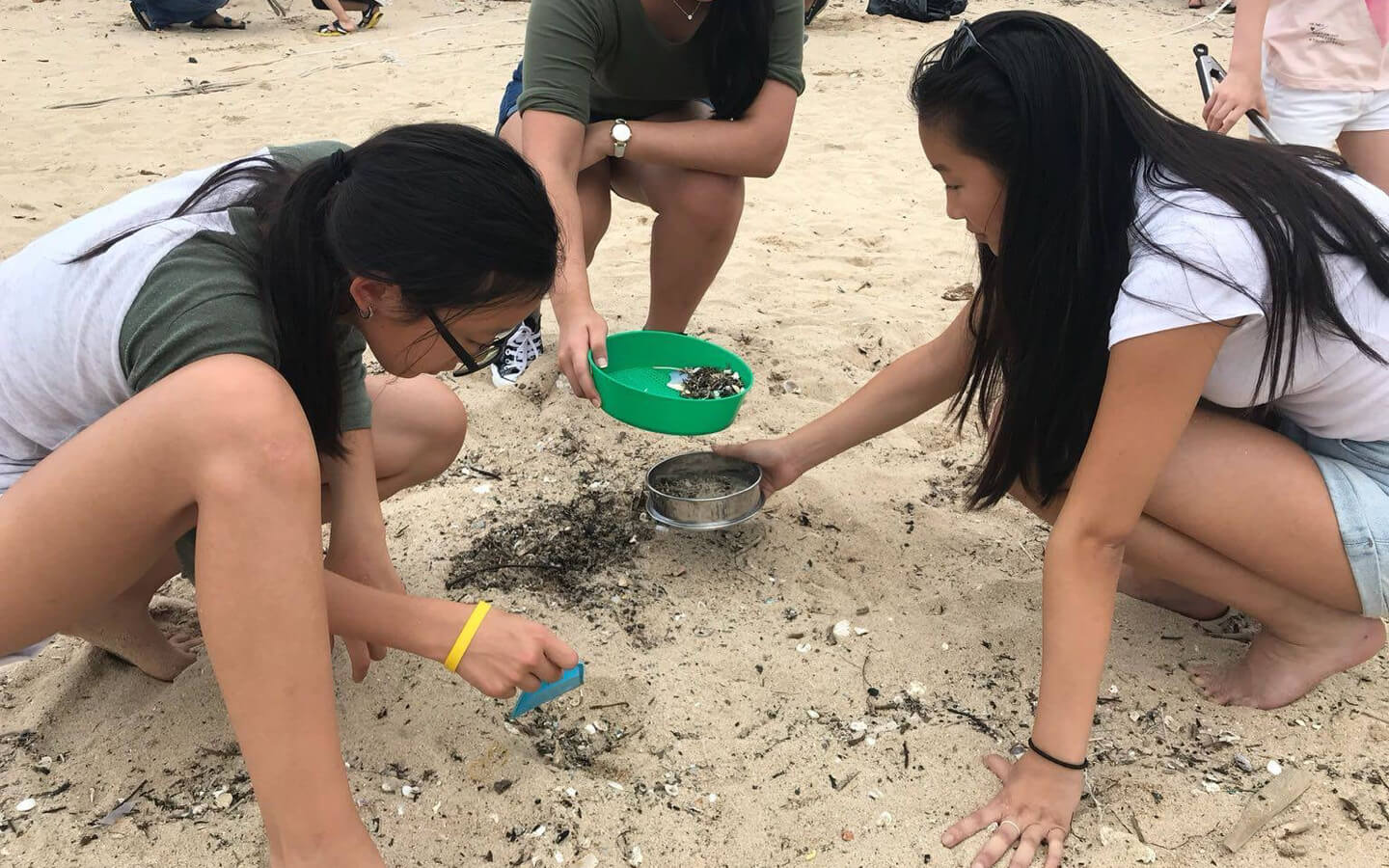 Take action through our Education Programme
Education is driving change
Our film A Plastic Ocean was the first tool in our global education programme. Since its release in 2016, there has been more than 800 screenings at schools, at festivals, with Governments and with partner NGOs, reaching millions around the world.
In the film, we documented the consequences of our disposable plastic lifestyle and witnessed first-hand, the damage we are doing to seabirds, turtles, marine mammals and fish. We also saw how scientists, innovators and individuals are attempting to reverse the damage we have created.
We will pass the knowledge we have learned from making the film, to as many as we can through our screening and education programmes. This in turn, will galvanize individuals and communities into action, creating the wave of change we need.
Our Approach
The Foundation's Plastic Oceans Innovative Solutions Lab. (POISL)
APO Foundation's Plastic Oceans Innovative Solutions Lab (POISL), is our flagship education programme that encourages students and teachers to use science, creativity and leadership to design solutions that help solve the plastic pollution crisis. Our programme covers different age groups - from primary and secondary schools to universities and those studying for their post doctorate degrees - with content ranging from the straight-forward appreciation of the issues, to those that directly affect social change and innovation.
If you are a student/teacher/school manager and would like to learn more about POISL, please email us and our Education Officer will contact you.
If you are a corporate/individual and would like to volunteer or sponsor our work, please email us.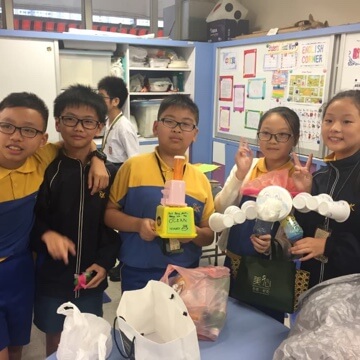 Beach Cleanups
As our film highlights, more than 75% of plastics come from inland activity. Apart from reducing plastics at source, beach cleanups have been scientifically proven as one of the most effective ways to physically stop plastics getting into the ocean, and thereby preventing them from being broken down into microplastics by sunlight, ocean waves and salinity.
The Foundation offers beach cleanup coordination services for individuals and groups. We handle everything from choosing the appropriate location to sorting out government licences. At every cleanup, we do a pre-event safety briefing so everyone knows how to operate safely, while a post-cleanup debriefing provides constructive and fun learning for all.
For details, please email us on education@APlasticOcean.Foundation
Sponsor A Screening
Spread the word! Organise or sponsor a screening for your school, your friends and your community. For details, please go to our film website.
Donate
This is a planetary crisis. In a few decades since we discovered the convenience of plastics, we are ruining the ecosystem of the ocean. - Lisa Svensson, UN Ocean Chief
Get involved and make the change. Your donations are essential to our work. They will enable us to:
- Further develop our education programmes so we can spread our message to as many people as we can
- Support scientific research so we can lobby governments and drive policy
- Work within businesses and industry to develop and invest in sustainable solutions.
Please donate directly to our online donation platform, or join the team and fundraise for us! If you would like to fundraise, e-mail us your plan and ideas.
Donate
Hopefully you have seen how you can get involved and the changes you can make. However, your donations are essential. We will use them to continue to:
+ Further develop our education programmes so we can spread our message to as many people as possible. If you would like to fundraise, send us your plan and ideas to Marketing@APlasticOcean.Foundation
+ Develop and support the scientific data that is essential to lobby governments and drive policy.
+ Work within business and industry to develop alternative and more sustainable solutions as well as better waste management processes.
+ Fund the day to day operation of the Foundation as it grows across the world.
Thank you for your support.